By Stanzin Palkit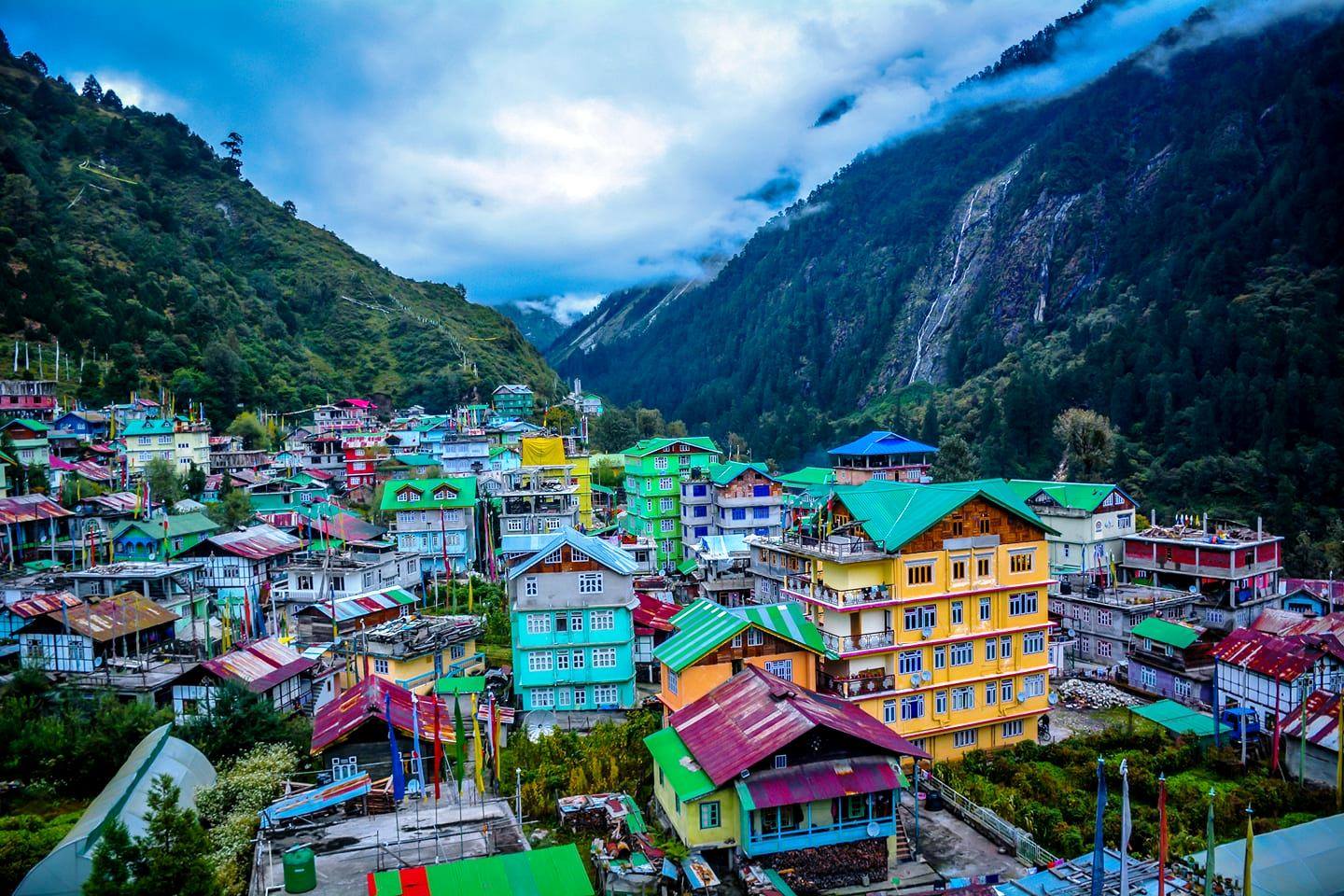 Looking forward to explore the beautiful place known as 'Sikkim'. Thinking about best things to see and do during your trip to this little state of North East India? Here is an extensive travel guide that tells you about Sikkim's main tourist attractions, activities, food and shopping.
Sikkim is a tiny hill state in North Eastern part of India. Known for its lofty mountains, beautiful and colorful villages, pristine scenery, holy lakes and vibrant Buddhist Monasteries, a holiday in Sikkim is sure to bring you close to nature providing you ample peace and solitude. Sikkim is also a paradise for adventure freaks, trekkers and mountaineers owing to its myriad adventure activities. Whether you are looking for a laid-back break, taking in the extravaganza of nature's beauty or seeking a fun-filled adventurous holiday, Sikkim will not leave you disappointed.
How to Reach Sikkim?
Entry to Sikkim is only through the state of West Bengal. Sikkim State buses regularly ply between Siliguri and Gangtok. Nearest railway station is at New Jalpaiguri in the state of West Bengal. From Delhi and Kolkata, trains can be booked upto New Jalpaiguri; from where, buses, jeeps and taxis can be hired till Gangtok.If you are planning a trip by plane, then the nearest airport is at Bagdogra from where you can take a taxi to Gangtok. Several flights from Delhi and Kolkata fly regularly to Bagdogra.
However, the good news is that a new airport known as Pakyong Airport in Sikkim has opened and this will certainly make it easier for travelers who plan to visit the city. It's located at about 33 km from Gangtok so travel to Gangtok will come down from 5 hours to just 1 hour.
Listed below are some of Sikkim's main attractions, adventure activities and carnivals that you would like to be part of during your vacations in Sikkim-
The Capital City of Sikkim - Gangtok: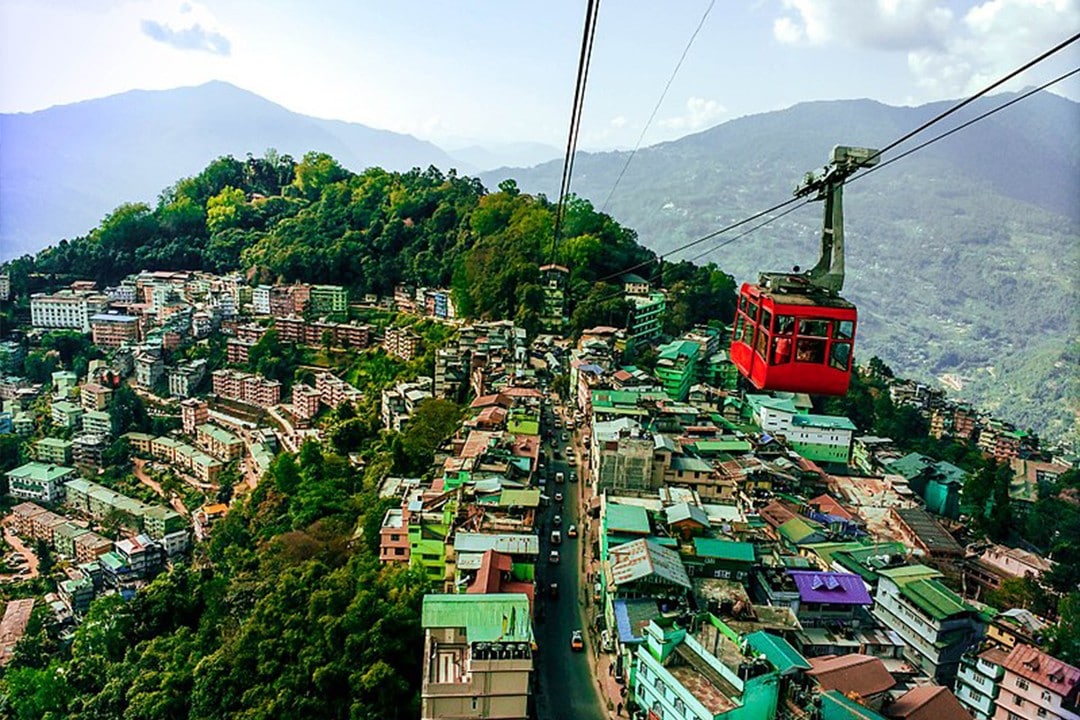 Another place in North Sikkim – Lachung, Lachen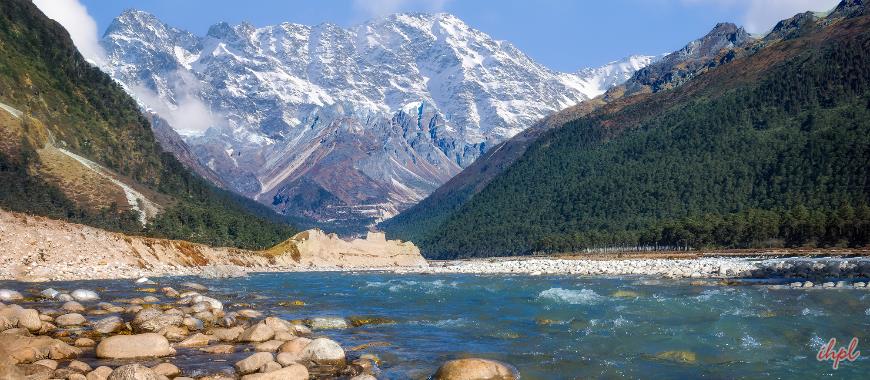 Another famous place in West Sikkim – Pelling, Yuksom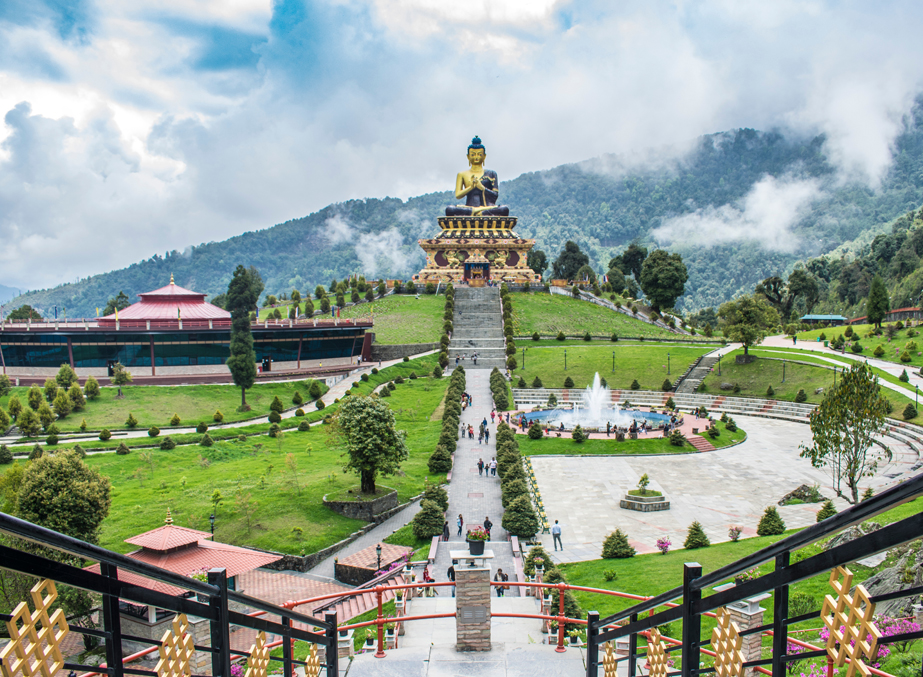 This places in South Sikkim – Ravangla,Namchi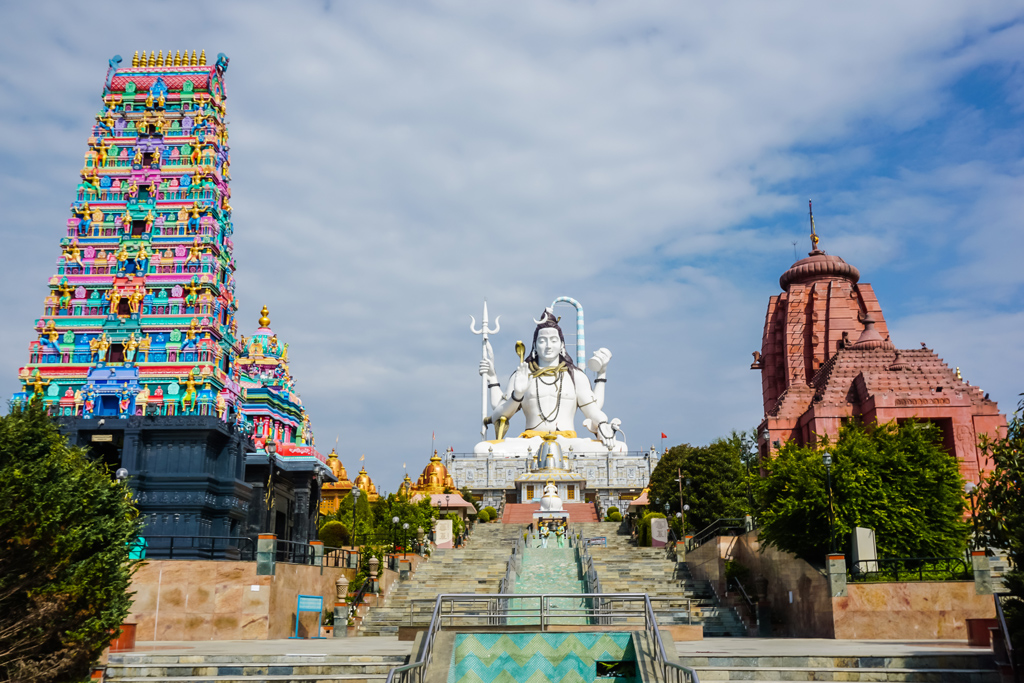 So getting on with the interesting bit now - the itinerary. I would suggest a minimum of one week, but if you have more days, that would be wonderful.
Taking a cab with you for all the days that you spend in Sikkim will be a good idea. Food is not a problem at all, even if you are a vegetarian. And If you are non-vegetarian, apparently its a heaven! It's also incredibly safe here unlike rest of India, it's very safe for women too. However, venturing out alone on foot in the night isn't recommended. You can bring a local with.
Day 1: Reach Gangtok and explore Gangtok:
After reaching at Bagdogra and heading towards Gangtok (the Capital City or we can say the business Hubs) in a cab. Seriously by the time you reach the capital city, you will be tired and would just want to take some rest. However, on the way, do stop by and admire the mighty Teesta river, it's truly a sight to behold. If you are with a local driver, ask him lots of questions for the long journey from the airport. The road is quite good. Reaching at hotel, checkin and get good rest.
If you have energy in the evening, head out to the MG Marg - that's where everyone from the city gathers to hang out. It has cafes and a few book-stores too, you can chill here.
Where to stay in Gangtok?
The Elgin Nor-Khill. It's a heritage hotel and absolutely lives up to it. If you do want the view, stay at Denzong Regency - it has a great view of the city as well as the mountains.
Day 2: Nathu La and Gangtok
Since you will be already a little tired due to the travel the previous day, I recommend planning a trip to Nathu La in the first half of the day, and then spending the second half exploring a bit of Gangtok. So, Nathu La is a historical mountain pass which was the part of the ancient silk route between China and India. During the Indo-China 1962 war it was closed and opened again during late Atal Bihari Vajyaee's reigh. It's now both a pass for vehicles to take goods between the two countries (apparently Parle G is one of the most desired Indian product in China) and also a place for tourists from India to come and see. There isn't much to see (except a sneak peek into China and some pretty hideous Chinese architecture) but the road-trip from Gangtok is beautiful. If you are traveling during tourist season make sure you go early and get a pass else you can be stuck in the traffic for a long time!
While you are going or coming back, make sure you stop at the gorgeous Tsomgo (or Changu) lake. Do take a walk around the lovely lake and enjoy the views. If you are going in winters, the whole area is covered in snow and the view is something to behold!
Tsomgo Lake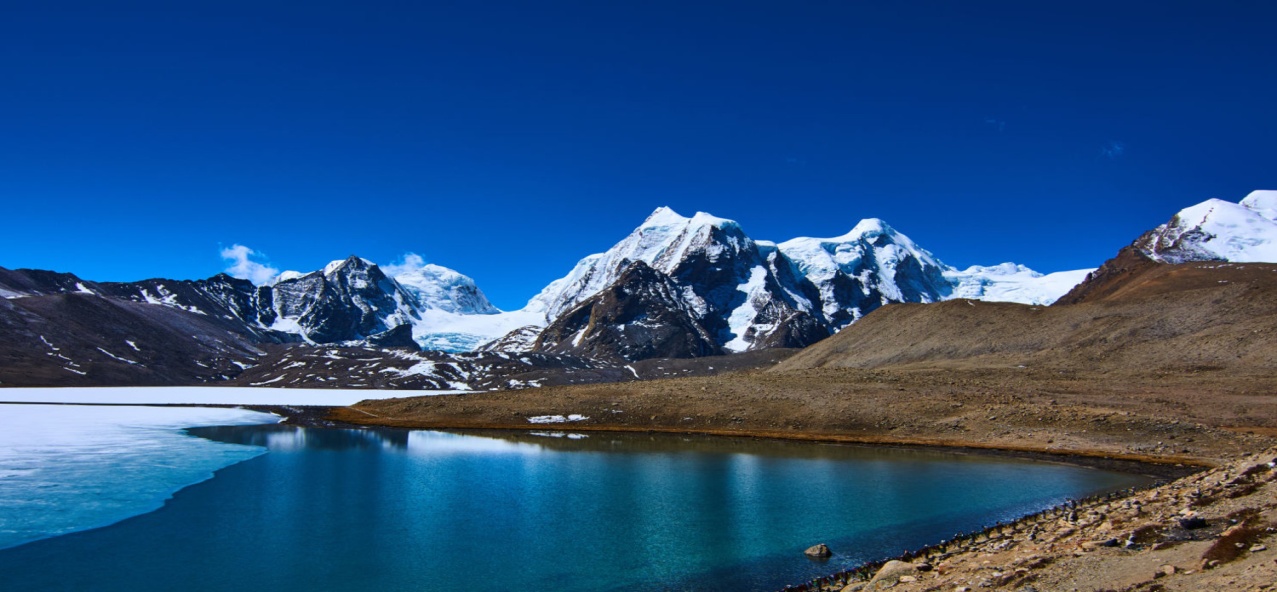 On the way back to Gangtok, stop at Bakthang waterfalls. There are many tea vendors as well, so maybe you can have a hot cup of Tea.
Awesome Bakthang Falls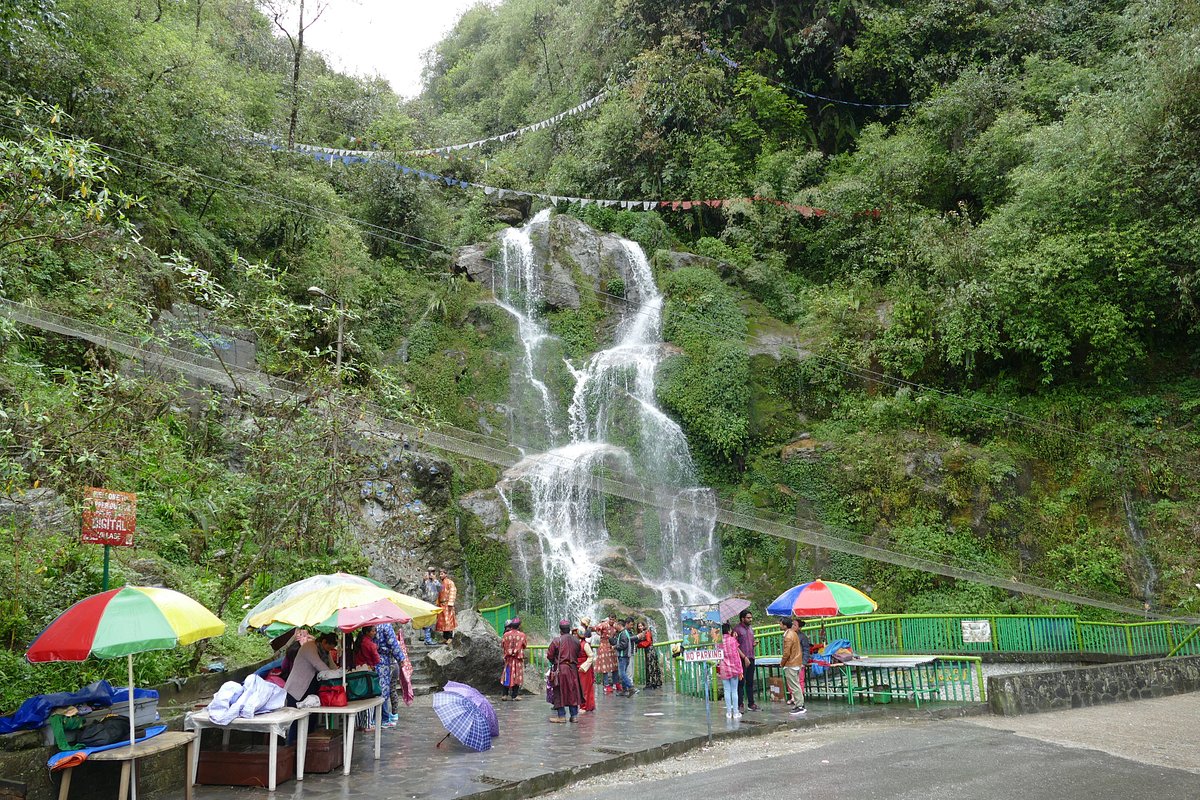 If you didn't go to the MG Marg the previous day, do it today. Have a cup of coffee there and a late lunch (I recommend The Coffee Shop) and then head over to Rachna book store if you like books. To watch the sunset head over to Denzong Regency hotel -make sure you reach a little in advance so that you can have some tea and then watch the sunset.
Where to stay in?
Denzong regency hotel.
Day 3: Gangtok to Pelling
As you might have figured out already, this trip will not give you a lot of time to rest. So if you want to be more relaxed here, I would suggest spending another day in Gangtok and basically enjoy the city. Walk around the neighborhoods, talk to the locals, go watch a football match (it's truly an obsession here), drink local tea and eat local food (not just in the hotel) and maybe get a massage as well. If you don't want to extent one more day here, you should move from Gangtok towards a town called Pelling with numerous pit-stops on the way. This must be the most fulfilling day of the journey.
Rumtek Monastery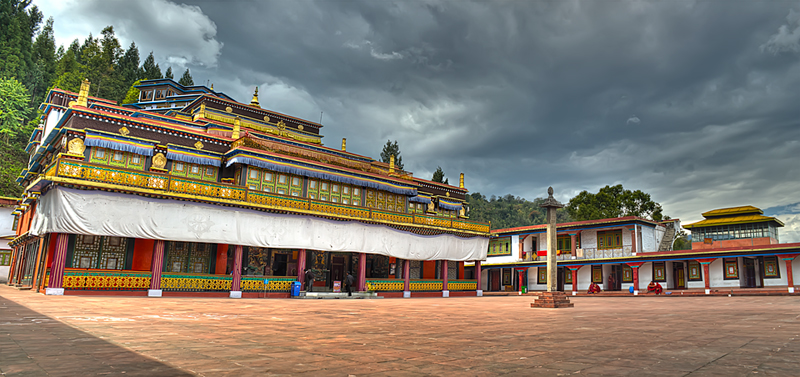 If you are leaving Gangtok, I would suggest leaving really early in the morning. Request your hotel for a packed breakfast and eat it when you are at Rumtek Monastery -Rumtek Monastery called the Dharma Chakra Centre, is a Gonpa located in the Indian state of Sikkim near the capital Gangtok.. It is the seat-in-exile of the Gyalwang Karmapa, inaugurated in 1966 by the 16th Karmapa. It is also a focal point for the sectarian tensions within the Karma Kagyu school of Tibetan Buddhism that characterize the karmapa controversy. one of the most well-known from the state. It's a gorgeous monastery.You can easily spend an entire day here - learning about the place and immersing yourself into the local culture. However, if you do not have the time, head on towards Pelling.
Temi Tea Gardens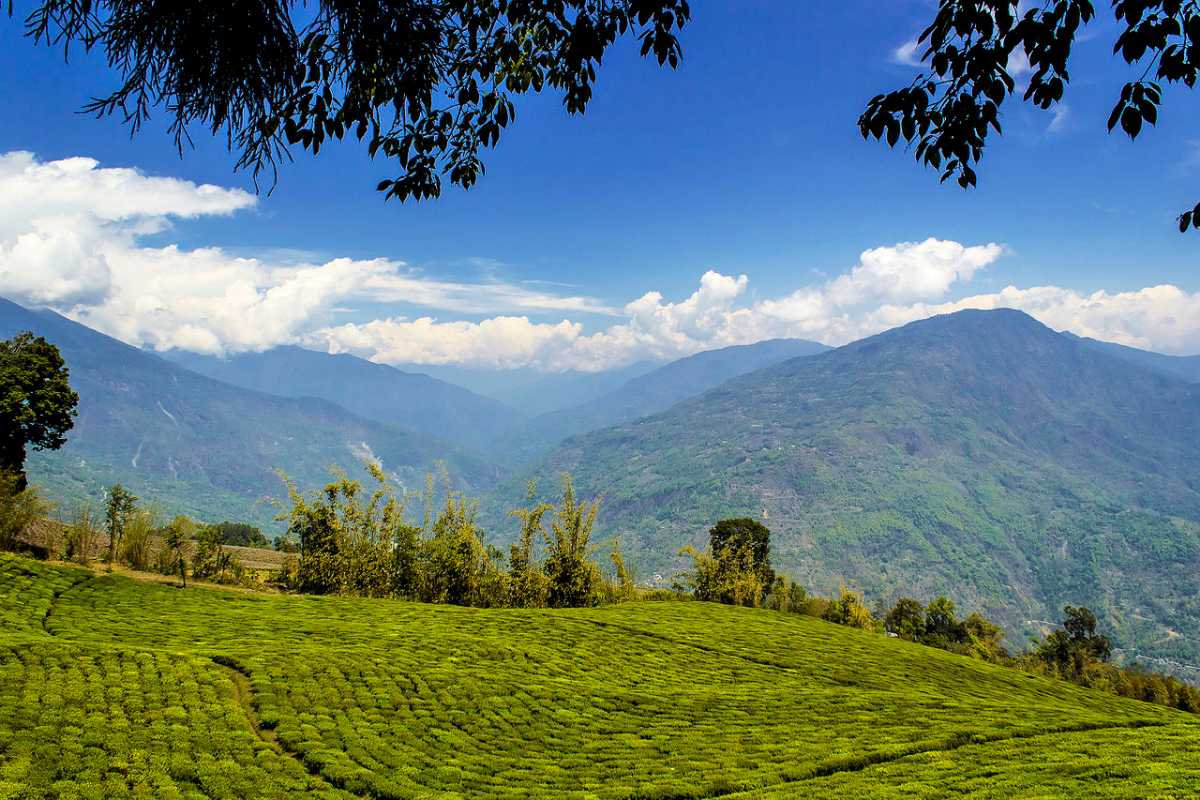 the most interesting place was the Temi Tea garden. Now tea isn't something people connect Sikkim with, but believe it or not, Sikkim also makes its own tea and is actually fairly renowned for it! The history of tea in Sikkim isn't very long though - hang on and you will learn something new today.So when tea came to India, or was rather smuggled here, it was a masterstroke by the British. Britain already loved tea a lot and China made a killing with it, so when the Brits figured out a way to grow tea in India, it was a huge economical win!
But Indian tea started with Darjeeling (which is actually Sikkim, though we'll talk about that later), and then went on to win fame and money for the region. I must mention that people from Darjeeling absolutely love their tea, and think nothing of the Sikkhmese tea. Tea, what we know as Sikkim today came only in the 1960s, but even that has a strong China connection. When China attacked Tibet in 1959, India took in hundreds of thousands of refugees (can you imagine that happening in present India), and many were resettled in Sikkim. Suddenly there was a large workforce, but no work and this is typically a recipe for disaster. So the king of Sikkim (it wasn't a part of India then) decided to start a tea estate to provide work - and Temi Tea Garden was born! It's a fairly large tea estate and a lot of tea produced here is also exported. We also stopped at Ravangla which has a huge golden Buddha statue with mountains as it's backdrop. It's a stunning scene, you can see the picture below.
Buddha at Ravangla
Finally, before reaching Pelling, we also stopped at a rice terrace field
Paddy fields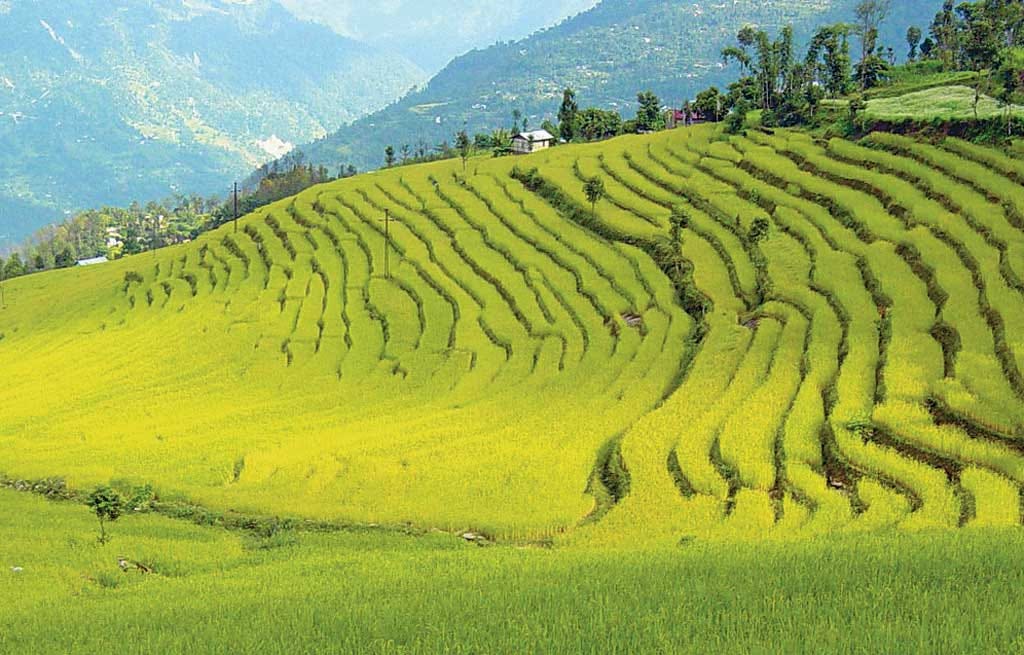 Reaching Pelling after sunset checkin Hotel and get some good rest.
Where to stay in Pelling?
Pelling is a small yet charming town which is also very popular with the tourists - The Elgin Mount Pandim.
Day 4: Pelling excursion
Pelling is a beautiful place whre you can relax and enjoy the mother's nature. Not just one day, you can actually spend a few days here and enjoy
Morning starts with a cup of tea in the beautiful back garden of the hotel (Elgin) and then head towards the Khecheopalri Lake.
Khecheopalri Lake, also known as Kha-Chot-Palri (means the heaven of Padmasambhava), is a lake in Khecheopalri village, 147 kms west of Gangtok.
Located 34 kms to the northwest of Pelling town, the lake is considered to be sacred for both Buddhist and Hindu, and is believed to be a wish fulfilling lake. The local name for the lake is Sho Dzo Sho, which means "Oh Lady, Sit Here". The popularly known name of the lake, considering its location is Khecheopalri Lake, located in the midst of the Khechoedpaldri hill, which is also considered a sacred hill.
The lake is an integral part of the much revered valley of "Demazong" meaning valley of rice. This landscape is also known as a land of hidden treasures blessed by Guru Padmasambhava.
The Khecheopalri Lake is also part of Buddhist religious pilgrimage circuit involving the Yuksum, the Dubdi Monastery in Yuksum, Pemayangtse Monastery, the Rabdentse ruins, the Sanga Choeling Monastery, and the Tashiding Monastery. An interesting feature of the lake is that leaves are not allowed to float on the lake, which is ensured by the birds which industriously pick them up as soon as they drop into the lake surface.
The Khecheopalri Lake and the Khangchandzonga National park are conserved from the biodiversity perspective with Ecotourism and Pilgrimage as essential offshoots. As a result, their recreational and sacredness values are enhanced
It's a scared lake and it's a short walk away in the forest after driver park the vehicle.reach there on time. This was perhaps the most peaceful part of your trip - just sounds of nature and rustling of prayer flags.
Khecheopalri Lake in Sikkim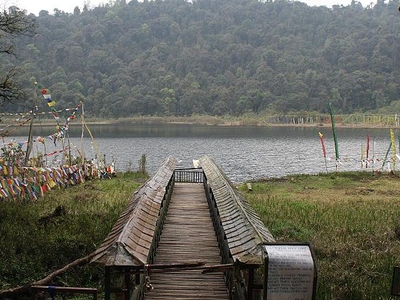 I would also suggest stopping by at the Rimbi Falls - the majestic falls are on the way and worth exploring. You can't possibly swim here during or right after the monsoon as the water is really strong, but you can surely get close to it.
Beautiful Rimbi falls sikkim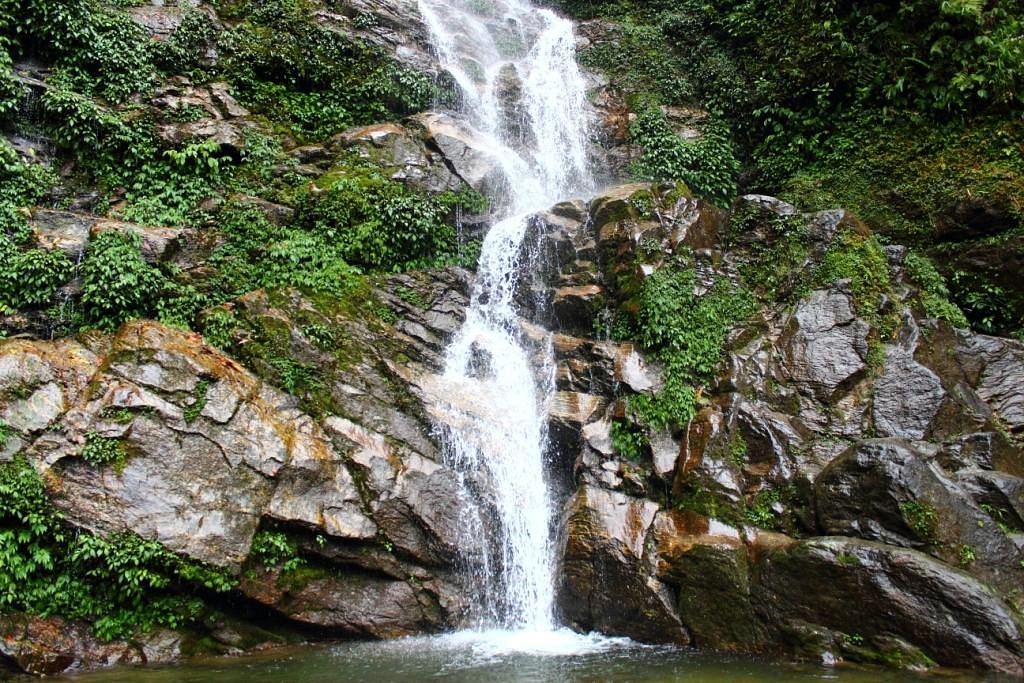 After having lunch at the hotel or in a local restaurant, head out to one of the most significant monasteries in the history of Sikkim - Pemayangtse monastery. It's actually rather close to the Elgin hotel and you can even walk up to it. That's a beautiful monastery you can check from below picture.
Pemayangtse monastery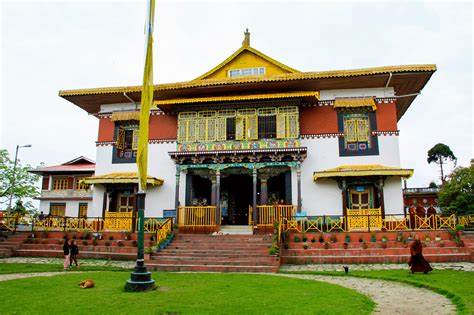 Later, enjoy the town by walking around the local market, interacting with the locals and by just chilling in the back garden.
Day 5: Pelling to Darjeeling
As always, start your day early in the morning so that you can make it on time to Darjeeling to use some time exploring the city as well. The roads are almost non-existent after a point even after you enter West Bengal. Here, the border patrol guards will check ID card and all, then you will reach Darjeeling.
Darjeeling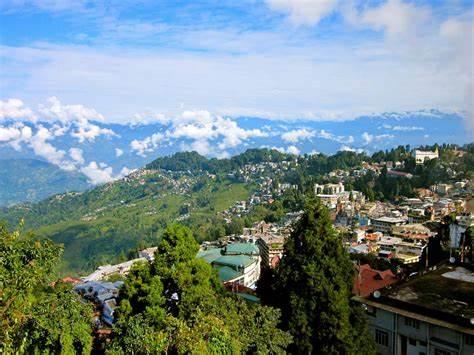 Once you reach Darjeeling, check into your hotel and head out to the Mall Road to get a quick introduction to the city. By the way, did you know that Darjeeling was originally a part of Sikkim and was loaned to the British? When India gained independence, the King of Sikkim wrote to the GOI requesting that their territory be handed back to them. And what did we do? Oh...we ignored it. Even today Darjeeling is far closer to Sikkim in language, culture and people, just more aggressive - or so I've heard. In fact when I asked if Sikkim skill wanted Darjeeling back, the answer was a no - they were worried about the trouble the region would bring with it!
Where to stay?
The Elgin - again a heritage property and like the others in Gangtok and Pelling, this one is great. The view from the room was simply to die for - so if you stay here, do ask for a room which overlooks the valley.
Day 6: Darjeeling and around
Start your day early in the morning to the Tiger Hill. No, this is a different Tiger Hill than the one in which is in Kargil, and this one is famous for gorgeous views of the mountains, including Kanchenjunga and Mount Everest (on a clear day). As promised, the views are indeed captivating from up there. In fact you will see Kanchenjunga for the first (and only) time from here and so would forever be indebted to this place.
Kanchenjunga from Tiger Hill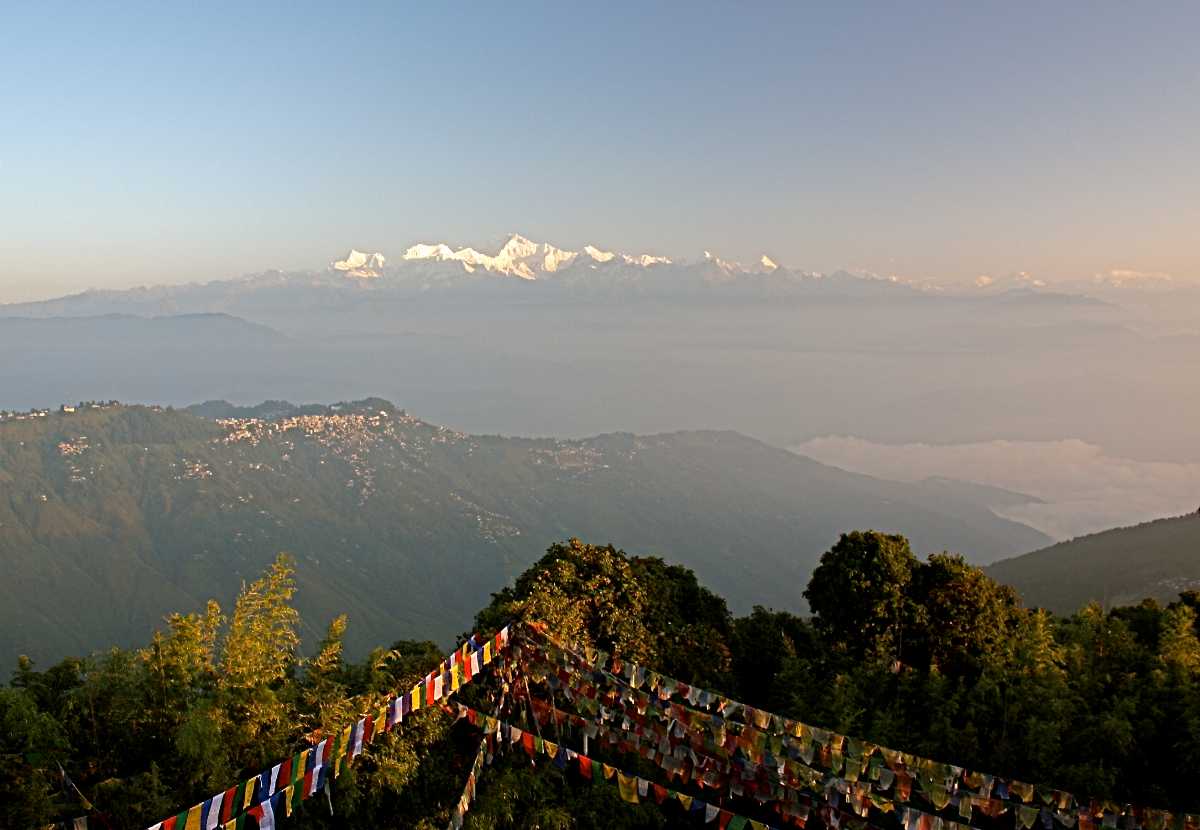 Have a wonderful view and experience at Tiger Hill- Once you are down, eat some palatable breakfast and then head out to the railway station for a ride in the toy-train. You can ride in a steam engine as well as a diesel engine train, though during non-touristy season, the frequency is fairly limited.
The iconic toy train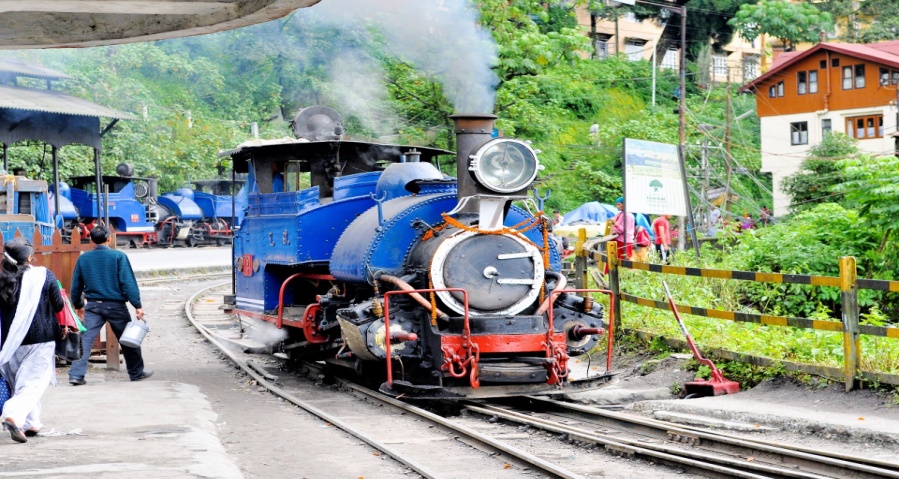 Later, head out to a tea garden to drink the 'best tea in the world' - as the locals prefer to call it. It takes a while for tea drinkers to appreciate the taste of real tea, but it can certainly grow on you easily.
A tea garden just outside Darjeeling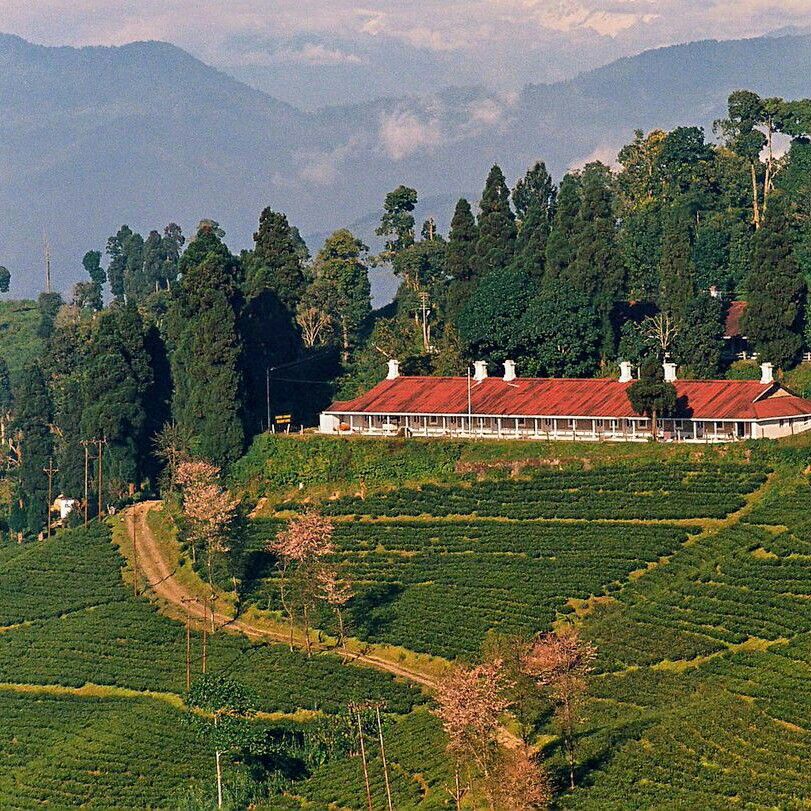 Come back to the city in the evening and explore the markets, and the lively streets.
Day 7: Darjeeling to home
On the last day, headed towards the airport at Pakyong/Bagdogra based on your flight time! Obviously it will be difficult to say bye to this beautiful place, but then you must certainly plan to come back again to explore the another part of north eastern.
Fairs and Festivals in Sikkim
Fairs and festivals are an integral part of Indian culture and traditions; Sikkim is not behind in this. The fairs and festivals in Sikkim are celebrated with great enthusiastic and pomp. Predominated with Buddhist culture, most of the festivals in this region revolve around Buddhist traditions and customs. Besides the religious festivals, the tourism department of Sikkim organizes various fairs during different times of the year to promote the state's local cultures and traditions. These festivals are a great way to get a glimpse into lifestyle and customs of Sikkimese. Here are some of the major tourist festivals to look forward to during your trip to Sikkim.
Khecheopalri Lake Festival – Held in March every year, this is one of the most famous festivals of Sikkim that draws lots of tourists from across the country. A religious festival of Buddhists, the celebrations for this festival take place on the banks of the sacred Khecheopalri Lake in Pelling. Enchanting sight of hundreds of butter lamps floating on the lake in the evening and air filled with Buddhist chants gives you a feel of extreme divinity and solitude.
Sikkim International Flower Festival – Showcasing an unusual range of fresh flowers including a large variety of rhododendrons, magnolias, roses and rare orchids, the festival is celebrated every year in the months of April-May. A visual treat to eyes, this festival is a must-see when you are in Sikkim during the summer months.
Namchi Mahotsav – Celebrated in month of October every year, Namchi Mahotsav is another festival that draws many tourists to Sikkim every year. Flower exhibitions, cultural shows, musical nights and an ethnic food fair are the major attractions of this three days long gala affair. Besides enjoying the ethnic dances and food, you also get an insight into the traditional handicrafts and textiles of Sikkim during the festival.
Gangtok Winter Festival – Organized by the Tourism Department of Sikkim, this festival is annually held during the month of December. Cultural folk dance and song performances combined with local Sikkimese cuisine are the major highlight of the festival. Promoting rich cultural heritage of Sikkim, this festival is a must-see when you are in Sikkim around the same timeframe.
Losoong –Losoong festival marks the beginning of Sikkimese New Year and harvest season. Mostly celebrated by Lepchas and Bhutias in the month of December to rejoice the end of the harvest season and to pray for a better harvest the next season, Losoong fills entire Sikkim with a spirit of festivities and merry making. Cham dances, colorful costumes and traditional Sikkimese food adds to the charm of the exuberant celebrations. If you want to have a taste of Sikkimese vibrant culture then this is the best time to plan your trip to Sikkim.
Kanchenjunga Tourist Festival – Named after Mt. Kanchenjunga, the festival is celebrated every year from 24th December to 26th December in Pelling. Flower exhibitions, traditional food, ethnic craftworks, fun activities of white-water rafting, kayaking, and mountain biking are some of the major draws for tourists from all across the world to this grand carnival.
What to Eat?
Sikkim Food
Food is an important aspect and an integral part of any trip to any part of the world. Gorging on to the local and traditional delicacies should always be included in your itineraries whenever visiting a new place. With an amalgamation of different ethnic groups consisting of Bhutias, Lepchas and Nepalese, food in Sikkim has a strong influence of all these cultures. Besides rice, meat and poultry, traditional cuisine of Sikkim also comprises of fermented food and beverages. Here are some must-try traditional and local food delicacies of Sikkim.
Momos – These are steamed dumplings made of wheat flour stuffed with minced meat, cheese and vegetables. Served with a spicy sauce and piping hot soup, momos have made their mark in menus of roadside shacks to expensive restaurants not only in Sikkim but in different parts of the country.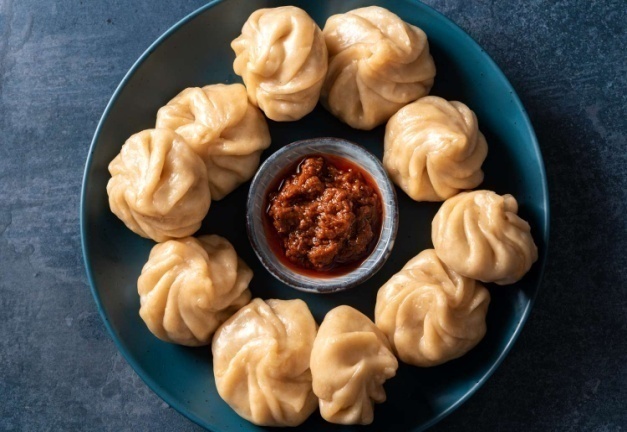 Thukpa – It is a soup comprising of noodles, vegetables and meat, made in traditional Tibetan style.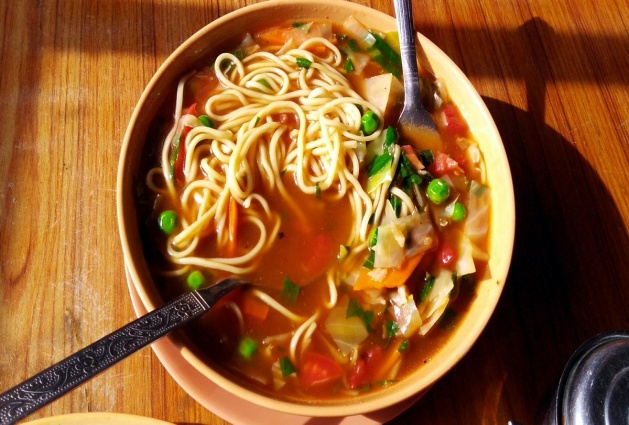 Kinema Curry – A curry made of fermented soybean served with rice.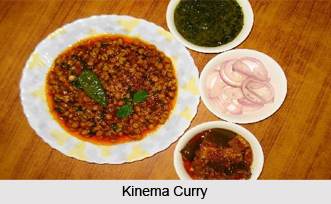 Gundruk and Sinki Soup – A special soup made of fermented vegetables (radish, cauliflower and mustard leaves) which are then sundried and used in soups and curries.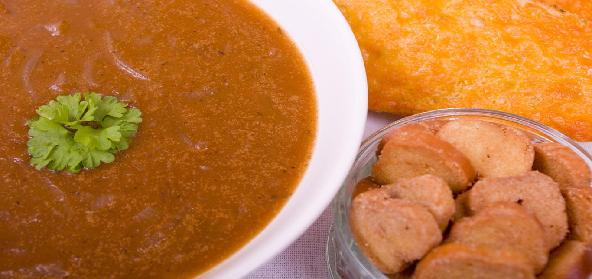 Sel Roti – A special kind of round spiralled shaped Nepalese bread made of fermented rice batter and deep fried. The roti is served with potato or meat curry.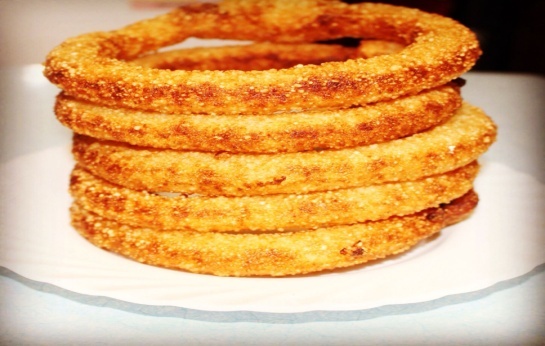 Mesu – Mesu is the fermented bamboo shoot that is used to make curries, soups and pickles.
Pakku – Mutton curry made in Nepalese style and served with rice.
Sishnu – Traditional soup made with nettle leaves.
What to Shop?
Sikkim Shopping
No trip to an exotic location like Sikkim is complete without shopping. Traditional Sikkimese handicrafts and woolens make for an excellent shopping experience during your visit to this place. Thangkas paintings, Tibetan crockery items, prayer wheels, bamboo artifacts, Lepcha weave bags, Choksee tables (foldable tables with exquisite Tibetan carvings) and woollen carpets and blankets embellished with traditional Sikkimese motifs and dyes are some of the best stuffs to purchase from various markets of Sikkim. Talking about the edible items, Temi Tea and Churpi, dried cheese made of yak milk, are some of the items that should not be missed in your shopping list.