ABOUT THIS VALLEY
Zangskar, is famous for its beautiful valley which full of blessings all over the places.
Like you can say its famous in summer for beautiful valleys cover with greenery and and in winter its famous for snowfall.
BEST TIME TO VISIT: ALL SEASON MAJOR Places and Monasteries in ZANGSKAR

Sani - Gonpa



Sani –Gompa is at Sani Village comes under Zangskar's famous places because it is believed to be the oldest religious site in the entire Ladakh and Zangskar region. This monatery belongs to Drukpa Kagyu school of Tibetan Buddhism, and is the only order which has nuns.(CHOMO GOMPA)
Drang Drung Glacier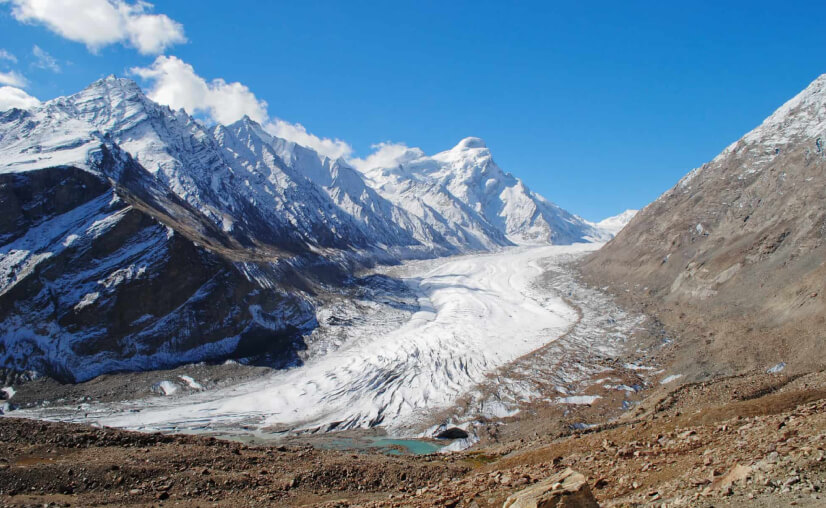 Two largest glaciers in Ladakh, Drang Drung Glacier is one of them which situated near Pensi La. Its 23 km long glacier is the largest glacier in Ladakh. Drang Drung is also visible from Pensi La from where it looks like a winding river of ice enclosed by the scenic Himalayan Mountains; the scenery is quite picturesque to witness.
Highlights of Drang Drung Glacier:
• Natural Scenery
• Trekking Expeditions
Phuktal Monastery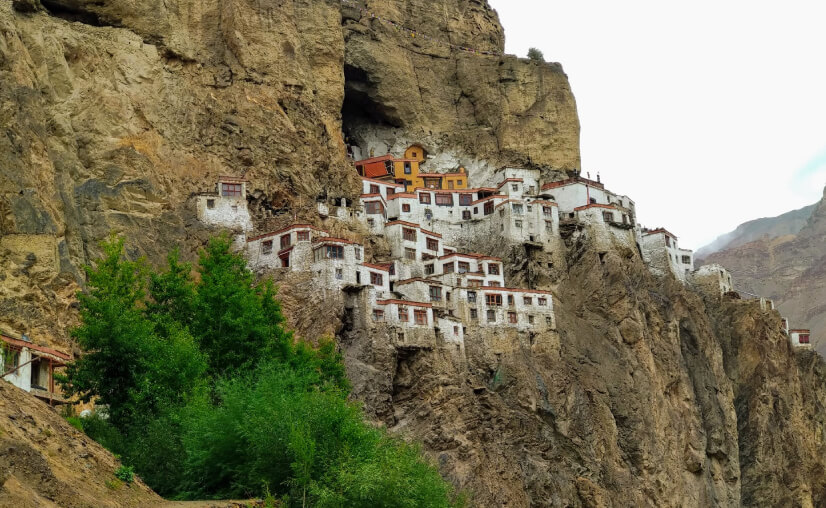 Phuktal Monastery is one of the few monasteries in Ladakh that can only be reached by trekking and being built along the natural caves. Situated in the remote Lungnak Valley, Phugtal Monastery is amongst the top monestary in Zangskar.
Zingla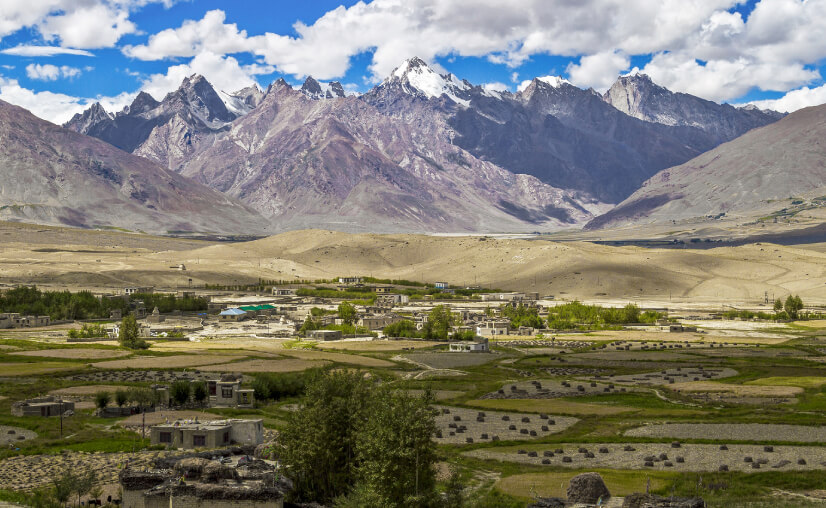 A picturesque village in Zanskar is an offbeat destination that makes for a pit-stop on your Padum and Karsha tour. Set against the beautiful backdrop of Zanskar Range, this beautiful place to visit even though does not have any attraction other than the Zangla Palace, it is a must-see place for its rustic charm and village life.
Zongkhul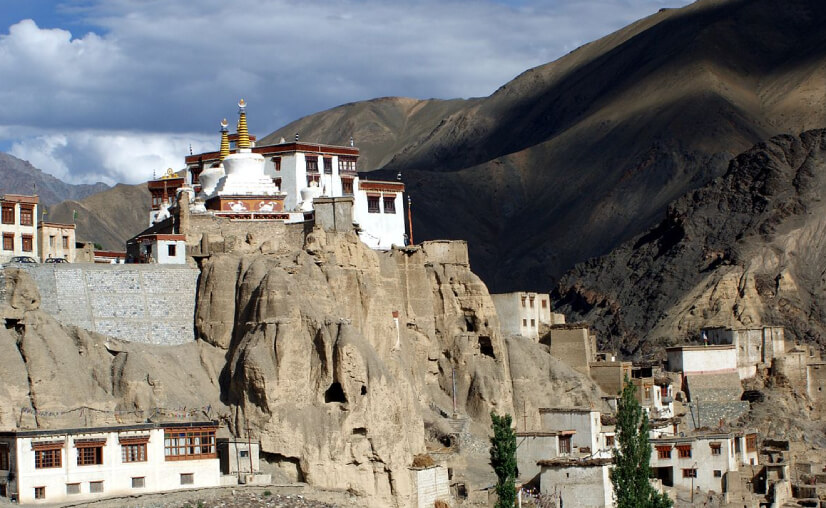 Once the meditation place for Naropa, a celebrated Indian Buddhist yogi, from the renowned Vikramshila University in Bihar, Zongkhul Monastery is an important attraction in Zanskar Region. Located on the south-western end of Bardur River in Stod Valley, Zongkhul Gompa or Dzongkhul Gompa belongs to the Drukpa school of Tibetan Buddhism.
Sheela Waterfall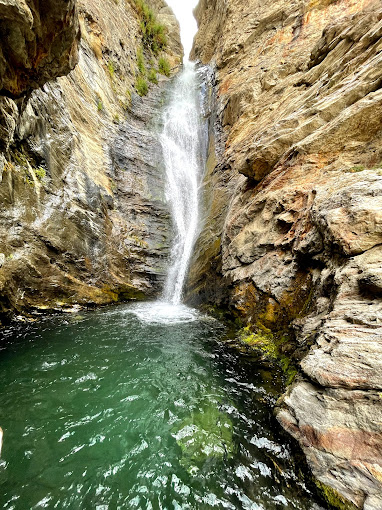 Sheela waterfall is one of the many tourist attractions that the beautiful Zanskar valley has to offer. The waterfall is not so large in terms of size or the water volume but definitely has a charm of its own, making it a must-visit place for anyone visiting Padum.
ZANGSKAR IS FAMOUS FOR?
Beautiful snow-capped mountains here, pleasant weather, Zanskar's sparkling water bodies and a lush landscape.
Main part that attracts people to this valley is Chadar Trek which was done in month of December and January.
CHADAR TREK WHAT IT IS?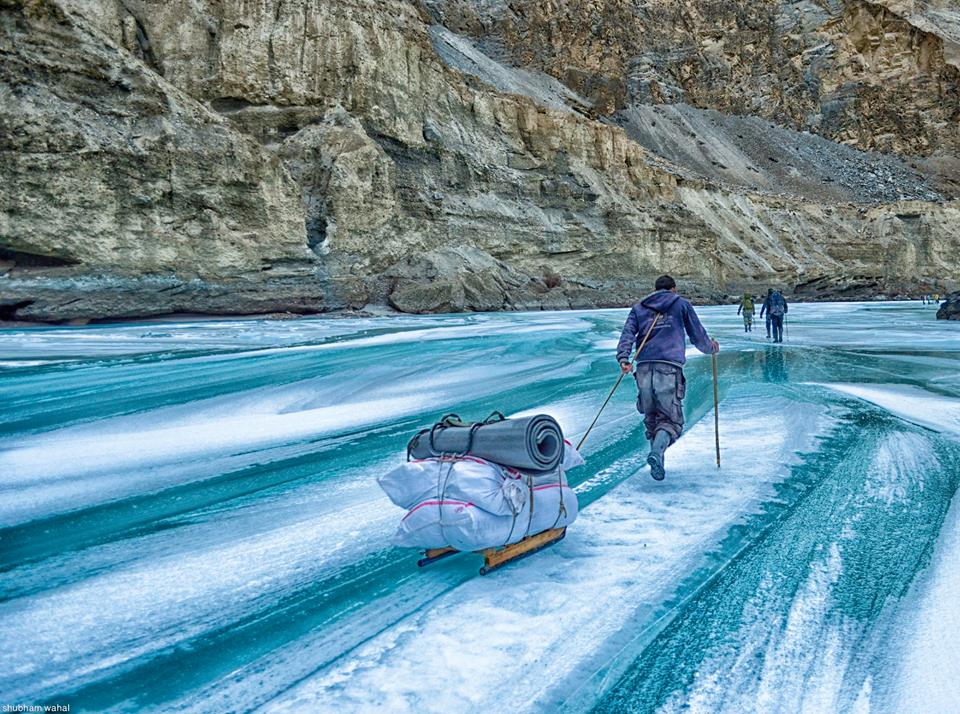 "Chadar" refers to the sheet of ice that from over the Zangskar River as it transforms itself from a rapid flowing river into a white blanket of ice during winter. It becomes a frozen spectacle of glass ice ranging from a bluish tinge to golden yellow that is seen during the few hours that sunlight reaches directly into the gorge to the milky whitish on a moonlit night - as said a trek journey like no other.
Chadar connects villages in the Zangskar valley (deep in the mountains) with Chilling (on the road to Leh) along the frozen Zangskar River. This route has been used for centuries for trade and transportation, and is most reliable in February when the ice is most stable.
IMPORTANT THINGS FOR THIS TREK
• Hot water bottle/Bag - available at any medical store.
• Sun glasses, branded company with 100% UV protection. Curved ones will cover your eyes well. Sunglasses prevent
snow blindness. Sunglasses are mandatory for this trek.
• Gumboot, if not purchased from Leh.
• Backpack (55 - 65 L) with sturdy straps and supporting frame. Daypack (20 L) is required only if you wish to offload your backpack to our support team. If you don't want to carry your backpack you can give it to porter, but you have to inform us in advance and charges would be Rs. 700/- extra per day per bag. Please also do inform us about this at least 15 days in advance.
• Trekking shoes: Good standard trekking shoes are sufficient for the trek. On Chadar, which is solid ice or a slight cover of snow on slippery ice, trekkers have found to their amazement that a simple gumboot finally is the best for Chadar. Most of the outside agencies in order to impress tell about crampons. In my years of experience in Ladakh and on Chadar too, I can absolutely say that crampons are quite dicey - quite a few trekkers have injured themselves or worse broken their ankle while a crampon get stuck on the fine cracks in the ice. Gumboot is available in Leh hardware shop and can be purchased here itself. If your shoe size is 9-10, getting a pair might be tough..so start searching as soon as you land in Leh. Sports shoes are not allowed. You need traction on snow and sport shoes with their PVC soles are hardly the choice. Ensure the shoes are well broken in before the trek. Trekkers will soon learn and modify their trek to the "penguin walk" style on seeing from the porters and guide! It is a kind of dragging your foot and not lifting much.
• People who wear spectacles, choose one of these: i. Use contact lenses. ii. Photo chromatic glasses. ii. If either of the above is not possible, wear your spectacles and carry a big sunglass that can be worn over your spectacles.
• A woolen head-scarf or muffler.
• Trekking pole is mandatory.
• Light towel (should be thin, quick drying kind).
• Chapstick or lip balm.
• Cold cream and sun screen lotion (SPF 40+). While sun screen help prevent sun burns, a better option is to stay covered.
• 2 Water bottles (1 L each). The insulated water bottles are good but even normal water bottles will suffice.
• Personal medicine kit containing:Crocin - 6 tablets/Avomine - 4 tablets/Avil 25mg - 4 tablets/Combiflam -5 tablets/Disprin - 10 tablets/Norflox - 10 tablets/Crepe bandage - 3 to 5 meters/Band aid - 10 strips/Digene - 10 tablets/Gauze cloth - 1 small role/Leukoplast - 1 small roll/Cotton - 1 small roll/ORS - 5 packets/Betadine or any antiseptic cream/Volini or Moov or Relispray/Diamox - 10 tablets (to be taken only if required and but not as preventive medicine/Any other medicine that you take.
• Personal toilet kit (minimal) and toilet paper.
• LED Torch with extra set of cells (head lamps are much more preferable).
• Small repair kit consisting of safety pins, needle, thread and string (mandatory).
• Camera, memory-cards, batteries etc (carry enough spare batteries. Electricity is not available)
• While packing, use plastic bags to compartmentalize things and carry few extra plastic bags for wet clothes
THE BIG NOOOO
• No denim or jeans – not suited for this trek.
• Snacks, colas, alcohol and personal food – No need to overburden yourself with food. Do not carry any disposable plastic bottles like (Bisleri, Aquafina), plastic wrapped/packaged items. Do not bring any non bio degradable material.
• After packing, weigh your gear. It should be in the range of 8-10 kg – preferably on the lighter side. Anything heavier, you will need to iterate and remove what is not essential.